How to Successfully Cook and Bake with Silicone Kitchenware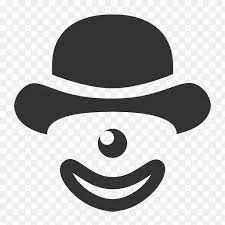 2022-02-08
About silicone utensils:
How to Successfully Cook and Bake with Silicone Kitchenware
Check out these tips on how you can properly use your silicone utensils and bakeware.
Though food doesn't easily stick to silicone bakeware, they aren't completely nonstick. So, you'll still need to grease or dust them with flour especially if you're using large pans. If you're baking a chocolate cake, you can try dusting the silicone pan with cocoa.
Silicone muffin molds can be used for both sweet and savory food. Aside from muffins and cupcakes, you can also make mini quiches, cheese puffs, and more!
Silicone cake pans are too wobbly for baking large confections. Unless you're willing to risk an accident, it's better if you stick to your metal pans for more support.
If you're new to silicone bakeware, it's better to carefully observe the baking time the first few times that you use it, until you get a better feel of what adjustments you need to make.
Make sure to use hot pads when taking silicone bakeware from the oven. Though they are quick to cool, they can still get hot.
Silicone muffin molds should be placed on a metal tray for stability before they are placed on the oven rack.
Do not use sharp and pointed objects on your silicone utensils and bakeware. Though silicone is naturally resistant to microbial growth, scratches and cuts can harbor bacteria.
How to Care for Silicone Kitchen Utensils and Bakeware
To make it easier to clean the silicone cupcake liners and smaller muffin molds, soak them in water for a few minutes first before you wash them.
Do not use abrasive chemicals and cleaning tools on your silicone kitchenware as they can cause surface damage.
If there are some food stuck in your mold, try using silicone utensils to remove it.
Though silicone kitchenware are dishwasher-safe, washing them by hand with some mild soap can extend their lifespan.
Before storing your silicone bakeware, make sure that they are completely dry to prevent dust from sticking to it.
A sticky residue sometimes builds up on the surface of silicone bakeware. This is due to the grease and oil that you use when baking. To remove it, wash your silicone molds with some water and mild detergent. Next, sprinkle some baking soda on the remaining greasy areas. Then, with a wet dishcloth, scrub the areas gently until you can no longer feel any grease. Rinse again with water and mild detergent before drying.
If you find your silicone utensils and bakeware giving off a soapy taste, try boiling them for a few minutes. You can also try wiping it down with some vinegar or washing it with some baking soda. If the soapy taste persists, the silicone kitchenware might be of low quality. Throw it out and get FDA-approved silicone products instead.
If your silicone kitchenware has a stubborn white residue, soak it in a solution of vinegar and water for 15 to 30 minutes. Then, wash and dry it as you would normally. According to a manufacturer who tested what this white residue is on a returned product, it is calcium sulfate. The minerals from hard water calcify on the surface of silicone and form the white residue.
Where can I buy Silicone tableware?
Meishun is one of the professional Silicone tableware, Silicone daily necessities Manufacturer and Supplier in China. We focus on producing high-quality products with complete specifications. The quality of our products has passed international certification and the price is affordable.
Welcome to choose Meishun - one of the professional Silicone tableware, Silicone daily necessities Manufacturer and Supplier in China.
For more product information about YouTube information of silicone toys Manufacturer, you can click on the relevant link below.