Is Silicone tableware easy to use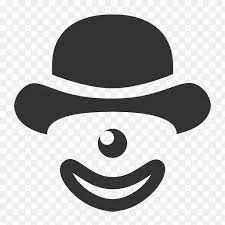 2021-12-27
About Silicone tableware:
Is Silicone tableware easy to use?
Silicone tableware refers to tableware products made of silicone materials. It is non-toxic, odorless, high temperature resistant, and molded with food-grade silica gel.
Compared with ceramic, plastic and hardware tableware, Silicone tableware has temperature compatibility. Whether the food is hot or cold, it can protect the temperature of the food itself, reduce temperature changes and loss, and put it on silica gel for a period of time. The food in the bowl or basin can maintain the original temperature, and the corresponding temperature will not be transmitted to the user during use.
Features of Silicone tableware
1. Good heat resistance. The temperature resistance of silica gel is very good, it can not be deformed or deteriorated at a high temperature of 240 degrees Celsius, and it will not harden at -40 degrees Celsius, so you can use it for steaming, boiling, baking, etc.
2. Silicone tableware is easy to clean. Because silica gel does not stick to oil and does not absorb oil, it is easy to clean.
3. Many colors and appearances. Many colors can be blended according to the needs of users, and tableware of various shapes can be molded.
To say that the shortcomings of silicone are aimed at Chinese people, because Chinese people are used to porcelain tableware and feel that the texture of Silicone tableware is not good. The most important thing is that the heat resistance of Silicone tableware is high, but it can only To meet the requirements of Western food, for Chinese food, its heat resistance is still lower than that of Chinese food. For example, the high temperature of high-fire cooking often makes Silicone tableware unrecognizable.
In general, Silicone tableware is not suitable for traditional Chinese food environment, but if you often cook western food or eat cold food, the advantages of silicone tableware, such as safety, environmental protection, and foldability, are more prominent.
Where can I buy Silicone tableware?
Meishun is one of the professional Silicone tableware, Silicone daily necessities Manufacturer and Supplier in China. We focus on producing high-quality products with complete specifications. The quality of our products has passed international certification and the price is affordable.
Welcome to choose Meishun - one of the professional Silicone tableware, Silicone daily necessities Manufacturer and Supplier in China.
For more product information about YouTube information of silicone toys Manufacturer, you can click on the relevant link below.
Silicone toys Manufacturer - Meishun silicone design
1.Outdoor use silicone shoe cover
2.Good elasticity and high adhesion silicone swimming cap
3.Food grade test silicone heat insulation pad
4.Food grade silicone anti-scald heat insulation clip