What requirements need to be met in the production of silicone gifts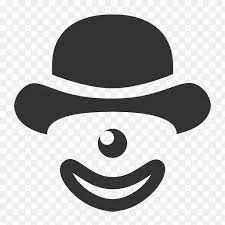 2021-11-23
About silicone gifts:
What requirements need to be met in the production of silicone gifts?
Only by making silicone gifts meet the requirements of many aspects in the production, can users be satisfied with the use of them. Then what requirements should this product meet in the production? The first is what kind of equipment requirements it has. Because in the production of silicone gifts, it needs to be shaped, so the corresponding equipment must be used, but different manufacturers will have different equipment performance. Some manufacturers' The quality of the equipment is relatively backward, which will reduce its overall molding process.
The reason why users are recommended to choose large silicone gifts manufacturers is that they have good equipment in the process, which can improve the molding process of the product. In addition to the above, there is also the need to make it There are very good technical requirements in production, because under technology, silicone gifts can have a good appearance and also have good performance, so it is necessary to make it conform to the corresponding technology, and different manufacturers will also have Different technical strength, so it will also make its product quality very different.
The last thing lies in the material. The same is the material of silicone gifts. There will be great differences in the process. Some of the material standards of the product are lowered in the process. Although it can be used, it will be in the grade of the entire product. Great decline, and some will have corresponding peculiar smell, which is not environmentally friendly. But under different materials, the price of silicone gifts will also vary greatly, so users also need to pay attention to this aspect, and they must be cautious in their choices, and users must have their own choices for products. Pay attention to it and have a full understanding of the manufacturer.
Where can I buy silicone gifts?
Meishun is one of the professional Silicone tableware, Silicone daily necessities Manufacturer and Supplier in China. We focus on producing high-quality products with complete specifications. The quality of our products has passed international certification and the price is affordable.
Welcome to choose Meishun - one of the professional Silicone tableware, Silicone daily necessities Manufacturer and Supplier in China.
For more product information about YouTube information of silicone gifts Manufacturer, you can click on the relevant link below.