Which manufacturer of silicone placemats is of good quality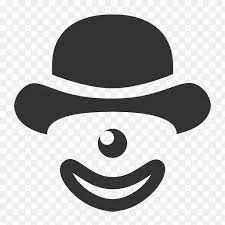 2021-08-24
  Which manufacturer of silicone placemats is of good quality?
  Placemat, as the name suggests, a cushion on the dining table. It has the functions of anti-scalding and anti-slip, which can protect the dining table well; in addition, its colors and shapes are different, and it is also widely used to decorate kitchens, tabletops, coffee tables, etc., to decorate monotonous restaurants, and many families will choose placemats.
  Silicone placemats are placemats refined from silicone materials, and are the most widely used placemats offline. Because of its environmentally friendly materials, diverse shapes, good heat insulation, practical and beautiful, bright colors, soft and delicate. It has very good temperature resistance, waterproof and moisture resistance, unique self-adhesive smooth surface, good anti-slip stability, and very decorative. It will undoubtedly become the focus of placemats and coasters.
  Place the silicone placemat on the table or countertop. It has strong adhesion and is not easy to slide. Even if the table top is shaken, the tableware, cups, etc. will not fall down due to inertia. The high-temperature vulcanized silicone placemat is soft and elastic, has better adhesion, and has stronger anti-slip properties to the tableware. The dust on the tableware can be directly washed with water, and it is foldable and can be used repeatedly.
  The silicone placemat produced by Meishun not only has many styles, but also has many colors. The key is to ensure the quality. The factory has many years of production experience in the silicone industry and has its own mold room. The products are integrated services from design, molding, shipping and after-sales. Meishun's products are sold overseas and can pass the American and European standards.
  Meishun is one of the professional Silicone tableware, Silicone daily necessities Manufacturer and Supplier in China. We will become your trusted partner with reliable product quality and excellent customer service. The company has a professional R&D team with strong technical force and rich experience.
  Welcome to choose Meishun - one of the professional Silicone tableware, Silicone daily necessities Manufacturer and Supplier in China. >>>More products