Will the hardness of silicone products change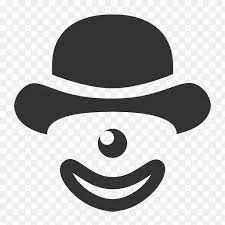 2021-08-16
  Will the hardness of silicone products change?
  The hardness of silicone products is the same as that of ordinary rubber, and they are all distinguished by shore hardness. Generally, the higher the degree, the harder the hardness. At present, the hardness of silica gel raw materials can reach 0 degrees -90 degrees. The raw materials of silicone products are divided into solid silica gel and liquid silica gel. The hardness of solid silica gel (mixed silica gel) can reach 20 degrees to 90 degrees, and the commonly used one is 30 degrees to 70 degrees. If you want to require lower hardness of the raw materials of silicone products, you need to use liquid silica gel. The hardness of liquid silica gel is 0-20 degrees, and the commonly used ones are 10-20 degrees.
  Will the hardness of silicone products change after molding? Regarding this question, Meishun silica gel will answer for everyone.
  Some friends also ask whether the hardness will become hard when silicone is molded? Of course not, the hardness of the molded silicone product and the silicone raw material are the same, so don't worry about it.
  How to test the hardness? Using a hardness tester, after laying down the silicone products, aim at the center of the silicone products and press down to measure the exact hardness of the silicone. The softness and hardness of silica gel are generally adjusted, and the hardness and temperature have nothing to do with it, but it does not matter. The temperature is only related to the curing time. The low temperature cures slowly, and the high temperature cures faster.
  Meishun is one of the professional Silicone tableware, Silicone daily necessities Manufacturer and Supplier in China. Innovation is the driving force for us to establish competitive advantage, and is the key to our leading position in the fierce international market competition. We believe that innovation leads development, and we continue to create new products to meet the needs of more customers. Our products can meet the needs of different customers.
  Welcome to choose Meishun - one of the professional Silicone tableware, Silicone daily necessities Manufacturer and Supplier in China. >>>More products