Advantages of Silicone daily necessities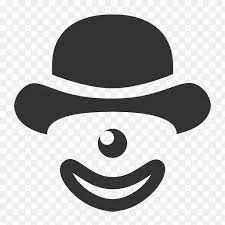 2022-02-10
About Silicone daily necessities:
Advantages of Silicone daily necessities
In recent years, silicone daily necessities have become increasingly prominent in our lives. The use of silicone product materials is constantly expanding and has received a lot of attention. In daily life, the demand for silicone rubber is also increasing, which means that it gradually We have paid attention to it. The rubber and plastic silicone products had safety problems in the early stage, and they were naturally attributed to the classification of harmful substances. After years of research and development and refining, we can make them not have any conflicts with environmental protection and health. It is indeed necessary to pay attention to the selection of silicone daily necessities.
With the development of living standards, the requirements of many buyers are also gradually improved with the development of living standards and science and technology. The raw material requirements for silicone rubber products are relatively strict. After all, daily necessities must require consumers' attention, acceptance and Use, for silicone product manufacturers, silicone materials can be divided into ordinary, food-grade, medical-grade, and special silicone. Why use food-grade silicone in daily necessities?
First of all, it is based on non-toxic and tasteless, and the service life and performance are relatively outstanding. Compared with other ordinary materials, the difference is that it has high and low temperature resistance, is not easy to deform, has stronger flexibility and is more elastic, and can be bent and kneaded for a long time. It is stained with oil, and it is not easy to mold and discolor after long-term storage. This is also incomparable between ordinary materials and other silicone materials.
Compared with other materials, food-grade silicone rubber daily necessities still have many advantages, because both the selection of raw materials and the requirements for production and molding are of high standards, such as environmental protection requirements. It has passed a number of global testing certifications, has Sedex, BSCI, ISO9001 quality system certification, and has passed SGS, FDA, CE, LFGB, DGCCRF, and other certifications. It is environmentally friendly and non-toxic, and meets international food-grade standards. The performance of the material should be based on the mixing and adding of the corresponding color glue and high-efficiency anti-yellow vulcanizing agent. Only the product formed by mixing and molding can reach the standard of food-grade silica gel; the requirements of the molding process, in order to achieve environmental protection, safety, green and pollution-free, when the manufacturer produces Corresponding adjustments should be made to the production environment sanitation and the performance of the machine to ensure that there are no impurities and foreign bodies. Before leaving the factory, it must be strictly inspected by QC.
Where can I buy Silicone daily necessities?
Meishun is one of the professional Silicone tableware, Silicone daily necessities Manufacturer and Supplier in China. We focus on producing high-quality products with complete specifications. The quality of our products has passed international certification and the price is affordable.
Welcome to choose Meishun - one of the professional Silicone tableware, Silicone daily necessities Manufacturer and Supplier in China.
For more product information about YouTube information of silicone toys Manufacturer, you can click on the relevant link below.