The Development of Silicones in Medical Manufacturing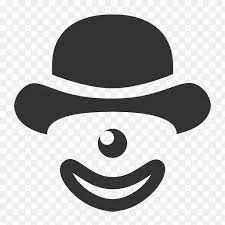 2022-02-14
About Medical silicone products:
ADVANTAGES OF SILICONE-JACKETED MEDICAL CABLE
Silicone has proven its worth in medical manufacturing over the past several decades by achieving reliable high performance across a number of complex requirements. For siliconejacketed cable assemblies, these include biocompatibility and tolerance to sterilization, flexibility and durability, and userfriendly appearance and feel.
Biocompatibility is critical for components that interact with, or are implanted into, the human body. Medical-grade silicone can adhere to meticulous and comprehensive biocompatibility standards, such as USP Class VI, the most demanding standard in its category, and ISO 10993, often considered even more intensive than USP Class VI. To further enhance its safety to patients, silicone jacketing satisfactorily tolerates severe hospital sterilization in autoclaves and other forms of sterilization. This allows silicone-coated cable to operate in both single-use and reusable applications.
Beyond sterilization, silicone cables stand up to day-to-day wear that typically occurs in hospital environments. From resistance to common cleaning solutions to exceptional stability in temperature extremes, durability is often listed as a top advantage of silicone materials. Similarly, silicone-jacketed cable products afford a high level of flexibility and elongation, particularly useful in medical device cable involving cameras, power tools, robotic surgery, and other electrosurgical instruments.
In addition to excelling in these prominent requirements for life science cable components, silicone allows for a look and feel that is supportive of both patients and medical professionals. Silicone-jacketed cables are soft and supple to prevent irritation or tearing of skin or tissue and make it easier for medical staff to apply wound dressings.
CONCLUSIONS
When produced in accordance with a robust quality management system, silicone alternatives can deliver impressive advantages in life span performance as well as short and long-term costs.
Silicone has been the traditional choice in medical cable jacketing and other life science manufacturing applications. While the material will almost certainly continue in popularity for the next several years, groundbreaking technology is surfacing that would allow for game-changing silicone alternatives that preserve silicone's biocompatibility and improve upon sterilization tolerance, resistance to damage and environmental factors, flexibility, and life span.
Medical device manufacturers who consult silicone alternative suppliers are likely to find that, on top of performance enhancements, these materials also come with savings in cost and time. In a world as fast-paced and demanding as medical manufacturing, more product designers and engineers than ever see the need to leverage these pioneering solutions to produce the next generation of life science technology.
Where can I buy Medical silicone products?
Meishun is one of the professional Silicone tableware, Silicone daily necessities Manufacturer and Supplier in China. We focus on producing high-quality products with complete specifications. The quality of our products has passed international certification and the price is affordable.
Welcome to choose Meishun - one of the professional Silicone tableware, Silicone daily necessities Manufacturer and Supplier in China.
For more product information about YouTube information of silicone toys Manufacturer, you can click on the relevant link below.