What are the advantages of silicone heat insulation pads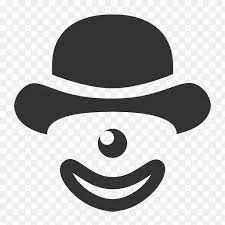 2021-09-07
Do we need to use silicone heat insulation pads?
  Many times the food we just made will be served to the table immediately. At this time, the food is still very hot. Many tables of materials are afraid of being hot. At this time, we need to choose silicone heat insulation pads. But people don't know very much about the material of the silicone heat insulation pad for the dining table, they will ask which material is better? At present, common placemats include bamboo placemats, cotton placemats, PVC placemats, plastic placemats, wooden placemats, paper cloth placemats, and silicone placemats. Through comprehensive comparisons of performance, price, and environmental protection, we found that it is better to choose silicone heat insulation pads.
  Silicone heat insulation pads are generally molded from food-grade silicone. After secondary vulcanization, they are generally odorless products, which can withstand high temperature, drop and slip, and are easy to clean.
  Silicone heat insulation pads have the following advantages:
  1. Environmental protection, using food-grade silica gel for high temperature vulcanization, soft material, good toughness, good resilience, and odorless;
  2. High and low temperature resistance, the temperature range that can withstand is -40 degrees to +230 degrees;
  3. Aging resistance and long service life, hardly reacting with other chemicals;
  4. Electrical insulation performance, silica gel pad products have good electrical insulation performance;
  5. Beautiful colors, you can customize the colors and logos you want;
  6. Easy to clean, just rinse with clean water and can be recycled.
  Where can I buy silicone heat insulation pads?
  Meishun is one of the professional Silicone tableware, Silicone daily necessities Manufacturer and Supplier in China. We will become your trusted partner with reliable product quality and excellent customer service. The company has a professional R&D team with strong technical force and rich experience.
  Welcome new and old customers to inquire and buy our products.
  Welcome to choose Meishun - one of the professional Silicone tableware, Silicone daily necessities Manufacturer and Supplier in China. >>>More products