What are the cleaning methods for silicone products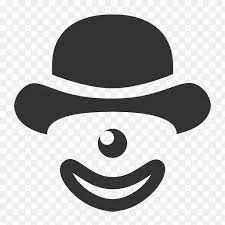 2021-08-30
Do silicone products need to be cleaned?
  As the society attaches importance to environmental protection requirements, silicone products are becoming more and more popular. Silicone products have been used for a long time to clean, but it is a difficult problem. Everyone does not know how to clean things made of silicone. In fact, silica gel is not like a plastic brush and it is done. The cleaning of silica gel products is still skillful, otherwise it will not be cleaned. Now Meishun introduces the cleaning methods and techniques of silicone products.
  How to clean silicone products:
  1. We need to soak the dry cloth in water and wash it once, then wring out the water fully and blow it dry for 9 minutes with a hair dryer, and then clean the silicone product inside and out.
  2. If there is dirt and dust on the silica gel product, use a small toothbrush with some toothpaste to clean it, if it is stuck with oil stains, use a toothbrush with some detergent to clean it.
  3. If there are strong sticky stains such as glue on the silicone product, use a cotton swab to stick a small amount of air oil on the stain evenly, and then use a small toothbrush.
  4. Use professional silicone cleaning agent, it is recommended to buy it at a chemical store.
  5. Wipe off most of the silicone with a damp cloth, and then wait for about 1 hour. The remaining trace of silicone will solidify. After solidification, you can rub it with your hands.
  6. Wash with hot water, or use a little more banana water.
  7. Wipe with paper or cloth first, wipe as clean as possible and then wash with water. Do not wash directly, the more you wash, the more you can wash it off.
  Meishun is one of the professional Silicone tableware, Silicone daily necessities Manufacturer and Supplier in China. We have our own production workshop and design team. If you cooperate with us, we can provide you with first-hand prices.
  No matter from which point of view, we are the best choice. Welcome to choose Meishun - one of the professional Silicone tableware, Silicone daily necessities Manufacturer and Supplier in China. >>>More products