What is the difference between silicone heat insulation pad and wooden heat insulation pad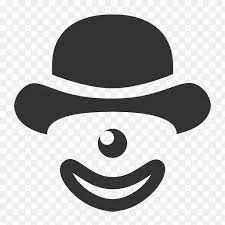 2021-07-30
  What is the difference between silicone heat insulation pad and wooden heat insulation pad?
  Silicone insulation pads are suitable for insulation and anti-scalding mats for pots, bowls, cups and basins. They are usually the most ordinary items that can be seen in homes, hotels, and restaurants.
  There are two materials for heat insulation pads, one is silicone and the other is wood. What is the difference between these two heat insulation pads? As a consumer, which material should be more inclined to purchase heat insulation pads?
  Wooden insulation pads are usually made of bamboo. Insulation pads are mainly used for the insulation of various pots, cups, bowls, plates, alcohol stoves, etc., and are often used in homes, hotels, restaurants, so that high-temperature things will not burn the tabletop or other materials. Because wood and bamboo have poor thermal conductivity, they are best used for heat insulation, and scratches will occur after the wood rubs against the tabletop, which is easy to be damp and moldy. I don't recommend wood insulation pads.
  Silicone heat insulation pads are generally made of 100% silicone, which has good thermal insulation and high temperature resistance and is not easy to fade. The tolerable temperature range is -40 degrees to +230 degrees. Environmentally friendly, healthy and easy to clean, the texture is soft and can be stretched without distortion, aging resistance, and long service life. It can be used in household kitchens, as well as in a variety of entertainment and leisure places such as ovens, refrigerators, microwaves, disinfection cabinets, dishwashers, washing machines, restaurants, hotels, coffee shops, etc.
  Through comprehensive comparisons of performance, price, and environmental protection, we found that it is better to choose silicone heat insulation pads.
  Meishun is one of the professional Silicone tableware, Silicone daily necessities Manufacturer and Supplier in China. We will become your trusted partner with reliable product quality and excellent customer service. The company has a professional R&D team with strong technical force and rich experience.
  Welcome new and old customers to inquire and buy our products.
  Welcome to choose Meishun - one of the professional Silicone tableware, Silicone daily necessities Manufacturer and Supplier in China. >>>More products