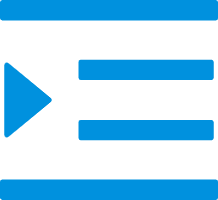 Silicone rubber products
More
Meishun Baby silicone training spoon
Soft spoon refers to a spoon made of thermoplastic rubber or silicone, which is an essential daily necessity for babies. The soft silicone spoon is specially designed for babies to help the baby adapt to the transition from bottle to spoon-feeding. It has a very soft round-headed silicone spoon that will not irritate the baby's sensitive gums, and will not hurt the baby's teeth and mouth. The mucous membrane, like the mother's skin, is full of breast milk and can soothe the baby's emotions.
A baby silicone training spoon is an essential tool for feeding infants, toddlers, and young children. It helps them learn how to eat by teaching them how to use a utensil correctly. The spoon is made of soft silicone, which makes it comfortable for the child to hold and eat from.
This silicone baby training spoon is perfect for teaching small children how to eat with a spoon. It is soft and flexible, making it easy for little ones to hold and mimic the movements of a properly fed adult. The silicone material is non-toxic and BPA free, making it a safe choice for young mouths.
Features:
The soft and flexible silicone material is safe for baby's mouth and gums.
The spoon is designed with a long handle to help mom or dad feed the baby.
The spoon curves in the middle to help scoop food onto the spoon.
The spoon is easy to clean and can be sterilized in the dishwasher or by boiling.
The soft silicone is gentle on baby's delicate gums and helps promote healthy teeth development.
China Baby silicone training spoon supplier, factory, manufacturer
Get more details of Baby silicone training spoon from Meishun Plastic and contact us to get price quotation. Meishun Plastic is one of the leading Baby silicone training spoon Manufacturers, Our product quality has passed international certification, and the price is affordable.
Our products can meet the needs of different customers. Welcome to choose Meishun Silicone products - is one of the leading Silicone tableware, Silicone daily necessities Manufacturers and Suppliers.Innovation is the driving force for us to establish a competitive advantage and is the key to our leading position in the fierce international market competition. We believe that innovation leads to development, and we continue to create new products to meet the needs of more customers.