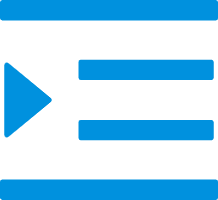 Silicone rubber products
More
Made of food-grade silicone, non-toxic, FDA approved

Non-stick, Flexible, Reusable, Eco-friendly

Standard size muffin cups

Easy to clean, Oven, Microwave safe

Resistant high-temperature, no melt

Meishun is an enterprise specializing in the production of Silicone cake cup. Through the international exhibition to develop markets in developed countries, well received.

Silicone Baking Cups

Port: Dongguan, China

Size: small

Material: Silicon

Packing: single

Production capacity: 50000PCS/month

Features: environmental protection

Payment methods: T/T, Western Union, Money Gram

Meishun is a professional manufacturer of silicone cake cups. Exploiting developed countries' markets through international exhibitions are well received.

Food grade silicone cake cup

Port:Dongguan, China

Size:Small

Material:Silicon

Packaging:Single

Production Capacity:50000PCS/Month

Feature:Environmental protection

Payment Terms:T/T, Western Union, Money Gram

Meishun is an enterprise specializing in the production of Silicone cake cup. Through the international exhibition to develop markets in developed countries, well received.

China Silicone bags factory
Meishun silicone cake cup
Silicone cake cups are perfect for any cake lover looking for a unique and delicious way to serve their cake. These cups are soft, flexible, and easy to use, making them the perfect choice for anyone who wants to create a special cake that will be loved by all. They are also dishwasher safe, so cleaning up after your baking session is a breeze.
Silicone cake cups are perfect for creative cupcake decorating. These silicone molds make it easy to create novelty and themed cakes, without the mess and fuss of traditional cake making. These cake cups are also ideal for boxed cake recipes, as they prevent sticking and ensure even baking. Plus, silicone cake cups are freezer-safe, so you can easily prepare a frozen dessert in advance.
silicone cake cup is the perfect way to enjoy your favorite cake without having to worry about it being messy. The silicone cup prevents cake from spilling and makes it easy to transport. These cups are also durable, making them a great option for parties and celebrations.
We often use a variety of silicone cake molds in home baking. Its advantages are:
1. The silicone cake mold is soft, comfortable, flexible, easy to operate, and not easy to deform.
2. High-temperature resistance characteristics, applicable temperature range -40 to 230 degrees Celsius, can be used in microwave ovens and ovens.
3. Easy remolding is the biggest advantage of silicone cake molds is anti-sticking, so the finished product remolding is particularly convenient.
4. Easy to clean after use, rinse with water to restore clean
5. Long service life. The silicone material is environmentally friendly and non-toxic, and the performance is stable, and the cakes made are beautiful and beautiful.
China Silicone cake cup manufacturer, factory, supplier
Meishun is a professional manufacturer of food grade silicone cake cup. Silicone tableware has the characteristics of high-temperature resistance, softness, environmental protection, health, non-toxic, tasteless and long service life. Compared with other products.
Meishun Silicone products is one of the leading Silicone tableware, Silicone daily necessities Manufacturers and Suppliers. Innovation is the driving force for us to establish a competitive advantage and is the key to our leading position in the fierce international market competition. We believe that innovation leads to development, and we continue to create new products to meet the needs of more customers.
Our products can meet the needs of different customers. Welcome to choose Meishun Silicone products - is one of the leading Silicone tableware, Silicone daily necessities Manufacturers and Suppliers.