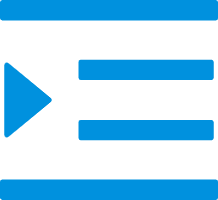 Silicone rubber products
More
Meishun Silicone facial cleansing brush
Silicone facial cleansing brush is a new innovation in the beauty industry. Made from silicone, this brush is gentle on skin and helps remove makeup, dirt, and oils without leaving behind any residues. Cleansing with this brush is also more comfortable than using your hands.
Silicone facial cleansing brush is a new innovation in the beauty industry and it's gaining popularity because of its many benefits. Silicone is a natural material that is gentle on the skin and can remove makeup, sweat, and other impurities easily. It's also hypoallergenic, so it's perfect for people with sensitive skin.
Silicone facial cleansing brush is a new type of facial brush that is made of silicone. This brush is designed to be gentle on the skin and helps remove dirt, makeup, and other debris from the face.
The advantages of cleansing brush silicone:
1. Durable, long-term use for 3-5 years without any aging;
2. The raw material is made of 100% food-grade environmentally friendly silica gel, which is soft in texture and strong in plasticity;
3. The temperature resistance range is: -40~230 degrees Celsius, and it is still soft and not deformed after high-temperature cleaning and freezing;
4. Strong adsorption, the unique bottom design can absorb any level of glass, ceramic or stainless steel at will;
5. Anti-skid, shockproof, water seepage prevention, heat insulation, not easy to fade, easy to clean;
6. Passed various environmental food-level certifications such as FDA, ROHS, sGs, LFGB, etc.
China Silicone facial cleansing brush factory, supplier, manufacturer
To buy silicone facial cleansing brush, look for Meishun Plastic, Meishun Plastic is a professional manufacturer of silicone facial cleansing brush, Medical silicone products, Silicone accessories, Silicone pet supplies. The products are exported to dozens of countries and regions.
Our products can meet the needs of different customers. Welcome to choose Meishun Silicone products - is one of the leading Silicone tableware, Silicone daily necessities Manufacturers and Suppliers.Innovation is the driving force for us to establish a competitive advantage and is the key to our leading position in the fierce international market competition. We believe that innovation leads to development, and we continue to create new products to meet the needs of more customers.