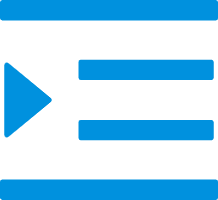 Silicone rubber products
More
Meishun Silicone home decorations
Silicone home decorations is a classified product in silicone products. It is made from 100% silicone raw materials. It cannot be used as an ornament, it can also represent a kind of culture, a kind of symbol.
Silicone jewelry is bright and beautiful in color. It can be made in any color that can be seen by the naked eye. It is stylish and generous, does not fade, is not afraid of water, not afraid of wrinkles, and is of good quality and low price. It also has the characteristics of long service life, soft material texture, novel style and no skin irritation.
Silicone home decorations are the perfect way to add a little bit of fun and personality to any room. They're affordable, easy to care for, and can be customized to fit any style. Whether you want to add a little bit of luxury to your living space or just want something different to spruce up your boring walls, silicone decorations are the perfect solution.
Advantages:
These soft and flexible decorations are perfect for adorning any room in your home.
They come in a variety of fun and trendy designs, perfect for adding a touch of personality to any space.
Made of durable silicone, these decorations are sure to last for years.
They are easy to clean and can be used both indoors and outdoors.
They're also waterproof, so you can use them in bathrooms, kitchens, and other wet areas.
China Silicone home decorations manufacturer, supplier, factory
To buy silicone home decorations, look for Meishun Plastic, Meishun Plastic is a professional manufacturer of silicone home decorations, Silicone tableware, Medical silicone products, Silicone accessories, Silicone pet supplies.
Our products can meet the needs of different customers. Welcome to choose Meishun Silicone products - is one of the leading Silicone tableware, Silicone daily necessities Manufacturers and Suppliers.Innovation is the driving force for us to establish a competitive advantage and is the key to our leading position in the fierce international market competition. We believe that innovation leads to development, and we continue to create new products to meet the needs of more customers.
Welcome more new and old customers to call or email for consultation.