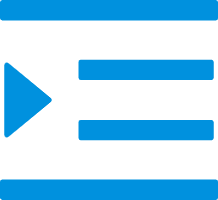 Silicone rubber products
More
Meishun Pet bath brush
Are you tired of your furry friend having to wait until you have time to take them for a bath? Well, here is the perfect solution- a pet bath brush! These brushes are designed to give your pet a relaxing and clean bath in no time. They come in different sizes and shapes so that no matter what size your pet is, there will be a brush that fits.
A pet bath brush is a useful tool for keeping your pet clean and healthy. This small, easy to use device can help avoid the spread of bacteria and other contaminants.
There's something about a pet bath that seems to make them happy. Whether it's the attention or simply the chance to get clean, most pets love a good bath time. But with so many things around the house to clean, sometimes it can be hard to find the time or energy to take care of them yourself. That's where a pet bath brush comes in! These brushes are designed specifically for giving your pet a bath, and they're easy to use.
What are the advantages of the Pet bath brush
Gently massage your pet's skin to stimulate blood circulation
Detangle matted fur
Reduce shedding
The Pet Bath Brush is perfect for removing dirt and dead hair from your pet's coat.
The soft bristles will not scratch your pet's skin, and the non-slip grip handle ensures a comfortable grip.
The Pet Bath Brush is perfect for use on all types of pets, including dogs, cats, and horses.
The brush is easy to clean, and can be washed with soap and water.
The Pet Bath Brush is a must-have for any pet owner.
China Pet bath brush manufacturer, supplier, factory
Meishun Plastic is a company specializing in the production of soft and skin-friendly pet bath brush, silicone kitchenware, silicone jewelry gifts, silicone sleeves, Silicone cosmetics OEM, many styles and low prices.
Welcome to choose Meishun Silicone products - is one of the leading Pet bath brush,Silicone tableware, Silicone daily necessities Manufacturers and Suppliers.