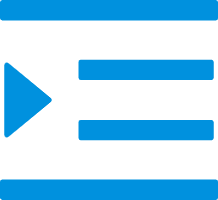 Silicone rubber products
More
What is Oral silicone mouth apparatusm?
Oral silicone mouth apparatus is a type of dental prosthesis that helps to improve the appearance of smile. It is a small, cone-shaped device that is inserted into the oral cavity through the mouth. It is made from silicone and has a metal frame that attaches to the roof of the mouth. The device rests on top of the teeth and is secured in place with tooth-colored adhesive.
Oral silicone mouth apparatusm (OSM) is a type of dental prosthetic that replaces the natural teeth in the upper and lower jaw. OSM comes in three main types: fixed, removable, and universal. Fixed OSMs are attached to the teeth with dental adhesive and cannot be removed. Removable OSMs can be taken out by the patient and replaced with new ones. Universal OSMs can be fitted to either upper or lower teeth and can be removed or replaced as needed.
Features:
High labor bond strength, resistance to uniform scission and chain scission (silicone has ultraviolet (UV) stability;
it also has thermal and chemical stability, so it is easy to sterilize).
It has the characteristics of wear resistance, high temperature resistance, non-deformation, non-toxic, odorless, and no side effects on the human body.
It has the advantages of softness, non-cracking, long service life, and no skin irritation.
A safe, reliable, non-toxic and harmless silicone product.
China Oral silicone mouth apparatusm manufacturer, factory, supplier
Meishun is a professional supplier of oral silicone mouth apparatusm. The quality of oral silicone mouth apparatusm has been certified by the country and the price is low. Welcome new and old customers to call and book in bulk.
Our products can meet the needs of different customers. Welcome to choose Meishun Silicone products - is one of the leading Silicone tableware, Silicone daily necessities Manufacturers and Suppliers.Innovation is the driving force for us to establish a competitive advantage and is the key to our leading position in the fierce international market competition. We believe that innovation leads to development, and we continue to create new products to meet the needs of more customers.