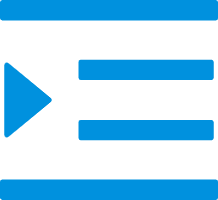 Silicone rubber products
More
What is Inflatable mouth silicone valve?
Inflatable mouth silicone valve is a silicone cover made of food-grade silicone raw materials. The silicone products are molded by high-temperature vulcanization by a hydraulic press and are based on the stable chemical properties of the silicone raw materials. Therefore, they are resistant to high and low temperatures, 100% environmentally friendly, and non-toxic. The silicone gift market is a mainstream product with environmental protection concepts, so silicone products are very popular among consumers.
Inflatable mouth silicone valve is used to control air pressure in the airway, and it is also used as an alternate airway during cardiopulmonary resuscitation (CPR). It has a cylindrical shape with a diameter of about 0.5 inches and a length of about 2.5 inches. The inflating device has a built-in pump and can be operated with hands or an electric motor.
An inflatable mouth silicone valve is a medical device that helps people breathe by controlling their air flow. The valve is inserted into the person's airway, and when inflated, it creates a tight seal that prevents air from escaping. This helps to reduce the amount of pressure that the person experiences while breathing, which can improve their breathing and overall health.
Features:
Inflatable mouth silicone valve is a device that helps people with respiratory problems to breathe easier.
It is made of high quality silicone and it is very easy to use.
The valve fits easily into the mouth and it creates an airtight seal.
This allows people to breathe more easily and it also helps to reduce snoring.
The valve is also latex free and BPA free, so it is safe for people with allergies or sensitivities.
It is a cost effective solution that can be used at home or on the go.
China Inflatable mouth silicone valve supplier, factory, manufacturer
To buy Inflatable mouth silicone valve, look for Meishun Plastic, a manufacturer specializing in the production of Inflatable mouth silicone valve. We have long-term cooperation agents in dozens of foreign countries and regions. At the same time, we welcome more new and old customers to cooperate with us, with many styles and low prices. Good quality, large quantity. For Inflatable mouth silicone valve, choose Meishun Plastic, the manufacturer of Inflatable mouth silicone valve. Your trust is our greatest motivation.