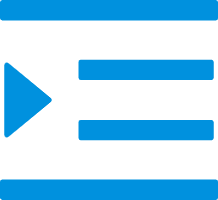 Silicone rubber products
More
Meishun Silicone student pencil case
Introducing the silicone student pencil case! This handy item is perfect for keeping all of your school supplies organized and safe. The soft, flexible silicone material is durable and easy to clean, making it a great choice for any student. The pencil case is also small enough to keep in your backpack or purse, so you'll never have to worry about losing anything important again. Order yours today!
The main characteristics of the silicone pencil case are the soft touch, good elasticity, bright colors, environmental protection, tasteless, and wear resistance. The silicone student pencil box can be customized in different specifications, colors, thickness, styles, shapes, etc. according to customer requirements!The silicone pencil box for students can be customized with different specifications, colors, thickness, styles, shapes and other silicone pencil boxes according to customer requirements!
The advantages of the silicone student pencil case:
1.This silicone student pencil case is designed in a simple style and is suitable for the popular crowd;
2.it has a special grinding effect, has a suburban anti-skid treatment, and feels very good;
3.it uses silicone raw materials, so the product is non-toxic, It is 4.odorless and harmless and can be used with confidence;
5.based on the chemical properties of silica gel, it has the 6.characteristics of anti-aging, high-temperature resistance, environmental protection, non-toxic, bright colors, and long life;
7.exquisite workmanship, can be used for fluorescent color, multicolor .mixing, silk screen, transfer and other technologies Process;
8.after long-term use, boiling water can be used for simple disinfection treatment;
9.no frequent maintenance is required, and it can be treated with a wet rag when it is visible to the naked eye.
China Silicone student pencil case factory, supplier, manufacturer
Our products can meet the needs of different customers. Welcome to choose Meishun Silicone products - is one of the leading Silicone tableware, Silicone daily necessities Manufacturers and Suppliers.Innovation is the driving force for us to establish a competitive advantage and is the key to our leading position in the fierce international market competition. We believe that innovation leads to development, and we continue to create new products to meet the needs of more customers.
Wholesale Silicone student pencil case, choose Meishun Plastic, a professional Silicone student pencil case manufacturer, sincerely recruit agents from all over the world, welcome new and old customers to contact us.