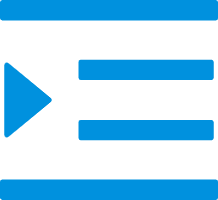 Silicone rubber products
More
What is Disposable electronic cigarette nozzle cover?
The electronic cigarette industry is booming, and with that comes a slew of novel products. One such product is the electronic cigarette nozzle cover. These covers are designed to keep your atomizer clean and free from gunk, which is beneficial to your vaping experience.
Disposable electronic cigarette nozzles can get dirty and ugly fast. Luckily, there are covers available to help protect them. These covers come in a variety of colors and designs, making them perfect for any user. Plus, they're easy to take on and off, so you don't have to worry about losing them.
Meishun E-cigarette nozzle cover
The silicone protective cover is made of food-grade silicone raw materials, which has high and low temperature resistance, good elasticity, wear resistance, environmental protection, and drop resistance. It provides good protection measures for items. Silicone protective covers have become a common protective decoration in our lives.
What are the advantages of the silicone protective cover?
1. The silicone protective cover can protect electronic products well to prevent hard objects from leaving scratches on the objects.
2. The protective cover can be printed with various styles and colors, which is fashionable, beautiful and generous.
3. The silicone sleeve can prevent the nails from being scratched and worn out when contacting the keys for a long time, and has the effect of protecting objects.
4. The silicone sleeve has a non-slip effect; and the feel quality is very good.
5. Easy to use, dust-proof, fingerprint-proof, easy to handle; moderate soft and hard.
6. It has the characteristics of good elasticity, wear resistance, environmental protection and high temperature resistance.
7. The price of silicone protective cover is relatively moderate, but there are many cottages on the market now, so you must have the ability to discern when choosing.
China E-cigarette nozzle cover manufacturer, supplier, factory
Meishun Plastic is a company specializing in the production of Disposable electronic cigarette nozzle cover, silicone kitchenware, silicone jewelry gifts, silicone sleeves, Silicone cosmetics OEM, many styles and low prices. The products are exported to dozens of countries and regions abroad. Welcome new and old customers to contact us to discuss cooperation, thank you.