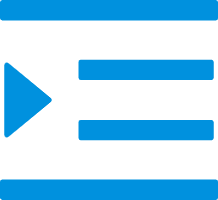 Silicone rubber products
More
Meishun Silicone swimming cap
Silicone swim caps are made from a soft, stretchy material that conforms to the head and ears. This type of swim cap is often preferred by people with curly or wavy hair because it doesn't pull on the hair. The silicone material is also resistant to chlorine and salt water, making it a good choice for swimming pools and beaches.
Silicone swimming caps offer a great way to keep your hair out of your face while swimming. They are also great for people with hair that is difficult to keep out of the water. They are also good for people who have a lot of hair.
If you are looking for a swimming cap that will keep your head cool, then silicone is the perfect material for you. Silicone swimming caps are made from a soft, flexible silicone and are designed to fit comfortably on your head. They also have a built-in sweatband that helps to keep your head cool and dry during your swim.
The benefits of silicone swimming caps:
1. The silicone swimming cap is made of organic silica gel, which has good elasticity and high adhesion to the head.
2. In winter, it is suitable for silicone swimming caps, which have the function of keeping the head warm.
3. Silicone swimming caps are not easy to fall off during swimming. The reason is that there are small silica particles in the silicone swimming caps.
4. Silicone swimming cap is a new type of green and environmentally friendly product.
China Silicone swimming cap factory, supplier, manufacturer
Meishun Silicone products is one of the leading Silicone swimming cap Manufacturers and Suppliers. Innovation is the driving force for us to establish a competitive advantage and is the key to our leading position in the fierce international market competition. We believe that innovation leads to development, and we continue to create new products to meet the needs of more customers.
Our products can meet the needs of different customers. Welcome to choose Meishun Silicone products - is one of the leading Medical silicone products ,Silicone accessories,Silicone pet supplies , Silicone daily necessities Manufacturers and Suppliers.
You can follow the link to see our facebook homepage.
Click on the link to go to our LinkedIn homepage.
You can also click the link below to enter our YouTube homepage to view.
Click on the link to go to our twitter.