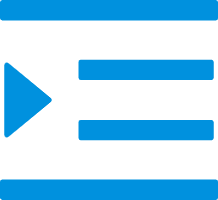 Silicone rubber products
More
Meishun Silicone bracelet
Silicone bracelets are becoming more popular than ever before. They are a great option for those who are looking for a stylish bracelet that is also durable. These bracelets can be used for a variety of purposes, including being worn as an everyday bracelet or being given as a gift.
Silicone bracelets are a popular fashion accessory. They're comfortable to wear and can be customized with different colors and designs. They're also eco-friendly, because they don't corrode or tarnish.
Silicone bracelets are a type of bracelet made from silicone. They are often used as a replacement for metal bracelets because they are better for the environment and are less likely to cause skin irritation.
Features of silicone bracelets: silicone bracelets with a variety of fluorescent, luminous, and multicolored, soft, non-deformable, non-toxic, wear-resistant, non-cracking, high-temperature resistant, long service life, non-irritating to the skin, and fashionable. In addition to decoration, it can also play medical, health care, and mosquito repellent effects.
Uses of silicone bracelets: Silicone bracelets are used in various casinos, sports fields, and can be used as gifts, souvenirs, promotional items, etc. It is a hot and fashionable jewelry; it is also a low-cost, high-efficiency advertising promotion gift. Most sports hand straps have no practical use and are just fashion accessories. The English words or words on the hand strap usually reflect the beliefs and values of the wearer.
China Silicone bracelet supplier, factory, manufacturer
To buy Environmentally friendly silicone bracelet, look for Meishun Plastic, Meishun Plastic is a professional manufacturer of Environmentally friendly silicone bracelet,Silicone accessories, Silicone pet supplies. The products are exported to dozens of countries and regions.
Our products can meet the needs of different customers. Welcome to choose Meishun Silicone products - is one of the leading Silicone tableware, Silicone daily necessities Manufacturers and Suppliers.Innovation is the driving force for us to establish a competitive advantage and is the key to our leading position in the fierce international market competition. We believe that innovation leads to development, and we continue to create new products to meet the needs of more customers.