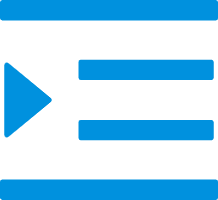 Silicone rubber products
More
Meishun Silicone handle cover
The material is soft, flexible, and protects the equipment. According to the thickness of the silicone cover, it has a certain buffering effect. If the thickness is sufficient and the structure design is reasonable, the protected product can have the function of anti-fall (that is, the normal use state, such as falling to the ground by accident can effectively avoid the damage caused by the collision between the machine and the ground). It has the characteristics of wear resistance, high-temperature resistance, non-deformation, non-toxic, odorless, and no side effects on the human body. It is soft, non-cracking, and has a long service life. Does not irritate the skin and other advantages.
What is Silicone handle cover?
Are you tired of using a slippery plastic handle on your blender? Do you dread having to scrub the blender's dirty parts every time you use it? If so, then you need a silicone handle cover! These covers are made from durable silicone material and fit snugly over your existing blender's handle. They make handling the blender much easier and prevent any accidental slips. Plus, they look great and add an extra layer of safety to your appliance.
Silicone handle cover is a great way to keep your hands from getting wet and cold when you are handling food. It also prevents the handle from coming in contact with food.
One way to protect your hands while cooking is to use a silicone handle cover. These covers are made of silicone and fit over the handles of cookware. They help to prevent burns by providing a barrier between the cookware and your skin.
Features:
The Silicone Handle Cover is a great way to keep your kitchen or cooking utensils safe from heat and protect your hands while cooking
The Silicone Handle Cover fits most kitchen and cooking utensils, making it a versatile and useful addition to your kitchen supplies
The Silicone Handle Cover is heat resistant up to 500 degrees Fahrenheit, so it can take the heat
The Silicone Handle Cover is also non-stick, so it won't stick to your hands or the utensil you're using
The Silicone Handle Cover is easy to clean - just rinse with water and air dry
China Silicone handle cover factory, supplier, manufacturer
Meishun is a professional supplier of silicone handle cover. The quality of silicone handle cover has been certified by the country and the price is low. Welcome new and old customers to call and book in bulk.
Our products can meet the needs of different customers. Innovation is the driving force for us to establish a competitive advantage and is the key to our leading position in the fierce international market competition. We believe that innovation leads to development, and we continue to create new products to meet the needs of more customers.