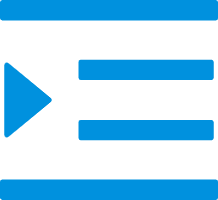 Silicone rubber products
More
Meishun Silicone kneading pad
Silicone kneading pad is a better kitchen product for household kneading pads. Generally, it is used for kneading dough or making dumplings, because we will have slippage in the process of kneading. The silicone rolling mat is used to fix the dough, and it is not easy to slip.
If you're looking for a silicone dough hook replacement, check out the Silicone Kneading Pad. This pad is made of silicone and has a ridged design that helps to create stable and consistent doughs. Plus, it's easy to clean.
Performance of

The silicone kneading pad

:
The silicone kneading pad is made of food-grade silica gel through high-temperature molding, non-toxic, no odor, high and low-temperature resistance -40℃~230℃, passed FDA, LFGB food certification testing, chemically stable, except for strong alkalis and strong acids, and does not cause any substance Chemical reaction, dirt-resistant, easy to clean, so feel free to use.
Advantages of Silicone kneading pad:
There are many advantages to using a silicone kneading pad when working with dough. Silicone is non-toxic, which is great for those with food allergies, and it's also heat resistant, so it can be used in a variety of temperatures. Silicone is also a very soft material, which makes it easy to work the dough and distribute the ingredients evenly. Lastly, silicone doesn't absorb moisture very well, so it's great for use in dry climates.
The silicone construction makes the kneading pad durable and long-lasting.
The soft, flexible surface makes it easy to work with dough and prevents sticking.
The kneading pad is also easy to clean—just pop it in the dishwasher.
The silicone kneading pad is a great addition to any kitchen.
How to Clean Silicone Kneading Pads
silicone pads can become dirty and greasy over time, which can lead to decreased performance. Follow these tips to clean your silicone pads:
- Soak the pad in warm water for 10 minutes.
- Scrub the pad with a cloth or brush.
- Rinse the pad and dry it off.
- Apply a silicone lubricant to the pad before use.
China Silicone kneading pad manufacturer, supplier, factory
To buy easy to clean silicone kneading pad, look for Meishun Plastic, Meishun Plastic is a professional manufacturer of easy to clean silicone kneading pad, Silicone tableware, Silicone daily necessities, Medical silicone products, Silicone accessories, Silicone pet supplies.
Welcome to choose Meishun Silicone products - is one of the leading Silicone tableware, Silicone daily necessities Manufacturers and Suppliers.Innovation is the driving force for us to establish a competitive advantage and is the key to our leading position in the fierce international market competition. We believe that innovation leads to development, and we continue to create new products to meet the needs of more customers.
You can follow the link to see our facebook homepage.
Click on the link to go to our LinkedIn homepage.
You can also click the link below to enter our YouTube homepage to view.
Click on the link to go to our twitter.