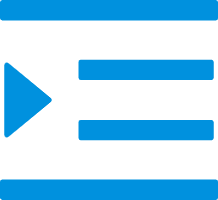 Silicone rubber products
More
Meishun Transparent silicone braces
Silicone materials can be divided into common, food-grade, medical-grade, and special silicone types. Food-grade silica gel is non-toxic, tasteless, insoluble in water and any solvents, and is a highly active green product. Nowadays, silica gel can be implanted in the human body without any side effects. High-density polyethylene has the characteristics of rigidity, hardness and mechanical strength. It can be used as containers, pipes, and high-frequency electrical insulating materials for radar and television. It is a good heat storage material. According to its other characteristics, this building material also has anti-leakage, heat-proof, moisture-proof and anti-corrosion effects.
What is Transparent silicone braces?
Silicone braces, also known as clear braces, are a type of orthodontic treatment that uses a transparent material to helpalign teeth. They are often used in the early stages of orthodontic treatment to help orient teeth andmay be left in place for an extended period of time. Transparent silicone braces are less invasivethan traditional braces and have a lower incidence of relapse.
Braces made of transparent silicone can be a great option for people who want to hide their braces. They are also a good option for people who are looking for comfortable braces that don't require a lot of maintenance.
China Transparent silicone braces manufacturer, factory, supplier
Meishun is a professional supplier of Transparent silicone braces. The quality of Transparent silicone braces has been certified by the country and the price is low. Welcome new and old customers to call and book in bulk.
Our products can meet the needs of different customers. Welcome to choose Meishun Silicone products - is one of the leading Silicone tableware, Silicone daily necessities Manufacturers and Suppliers.Innovation is the driving force for us to establish a competitive advantage and is the key to our leading position in the fierce international market competition. We believe that innovation leads to development, and we continue to create new products to meet the needs of more customers.