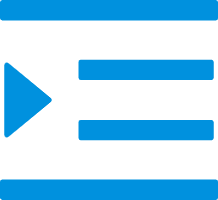 Silicone rubber products
More
What is Corrugated silicone sleeve?
The silicone protective covers we use in our daily life are: Corrugated silicone sleeve, Xiaomi remote control cover, mobile phone case protective cover, bluetooth speaker protective cover and so on.
Corrugated silicone sleeves are perfect for sealing around objects to keep them from coming in contact with moisture and other contaminants. They are also popular for use in food processing and packaging. This type of sleeve is available in a variety of colors and sizes, so you can find the best option for your specific application.
According to the manufacturer, this sleeve is made from silicone and is a "premium quality" product. The sleeve has a corrugated design that supposedly makes it more durable and resistant to wear and tear.
Silicone sleeves are becoming more popular as a packaging material because they are environmentally friendly, durable, and printed with your logo or artwork. They are also heat-resistant to help keep your product safe during transport.
Advantages:
Prevents scratches and other damage to your device
Comes in a variety of colors to match your style
Fits snugly around your device for a perfect fit
Made of durable silicone that will last for years
Provides extra grip so your device won't slip out of your hands
China Corrugated silicone sleeve manufacturer, factory, service
Silicone sleeve manufacturers offer a wide range of corrugated silicone sleeves. Whether you need a simple sleeve for your phone or a more complex design for a project, these manufacturers have the perfect product for you. You can choose from many different colors and designs, so you're sure to find the perfect sleeve for your needs.
Meishun Plastic is a company specializing in the production of Corrugated silicone sleeve, silicone kitchenware, silicone jewelry gifts, silicone sleeves, Silicone cosmetics OEM, many styles and low prices. The products are exported to dozens of countries and regions abroad.
The company has a team of experts who can help you choose the right type of silicone sleeve, print your logo on the sleeve, and create a packaging design that will make your product stand out.