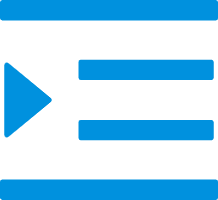 Silicone rubber products
More
What is Wear-resistant Silicone seal?
Silicone seals are becoming more popular as a replacement for rubber and plastic seals in applications where a leak-proof seal is required, such as food packaging. They are non-toxic, environmentally friendly, and have several advantages over traditional materials.
Silicone sealant is a type of sealant that is made from silicone. It is often used to seal seams in clothing and other objects. Silicone sealant is resistant to water, oil, and most other types of chemicals.
Silicone seal is a type of adhesive that is typically used to attach two surfaces together. It is also a type of thermal insulation.
The material of the protective cover is soft and flexible, and protects the equipment. According to the thickness of the silicone cover, it has a certain buffering effect.
Sufficient degree, coupled with reasonable structural design, can make the protected product have anti-fall function (both in normal use, if accidentally slipped to the ground, it can effectively avoid the damage caused by the collision between the machine and the ground).
Features:
The silicone seal is perfect for a variety of tasks, such as weather-stripping around doors and windows, gasketing, and creating a watertight seal.
Made of durable silicone, the seal can withstand extreme temperatures, making it ideal for both indoor and outdoor use.
The seal is easy to install and can be cut to size for a custom fit.
It is also resistant to UV rays, making it a great choice for applications that are exposed to the sun.
China Silicone seal supplier, factory, manufacturer - Meishun
Meishun is a professional supplier of wear-resistant Silicone seal. The quality of wear-resistant Silicone seal has been certified by the country and the price is low. Welcome new and old customers to call and book in bulk.
Our products can meet the needs of different customers. Innovation is the driving force for us to establish a competitive advantage and is the key to our leading position in the fierce international market competition. We believe that innovation leads to development, and we continue to create new products to meet the needs of more customers.