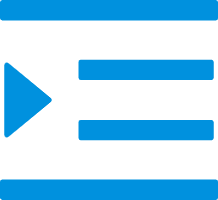 Silicone rubber products
More
Meishun Silicone Handle insulation rubber sleeve
What is Silicone Handle insulation rubber sleeve
Silicone gloves, also known as silicone heat-insulating gloves, silicone microwave oven gloves, silicone anti-scald gloves, etc. It is harmless to the human body, resistant to high and low temperature, resistant to steaming and boiling, resistant to water vapor, and environmentally friendly. Generally, silicone gloves are novel and unique in style, high in quality and affordable. Silicone gloves-essential silicone products for heat insulation and antifreeze in life.
Silicone insulation rubber sleeve is an excellent way to protect your hands from cold or heat. The sleeve is made of silicone, which is a material that does not conduct heat or cold. The silicone insulation rubber sleeve fits comfortably around your hand and provides insulation. The sleeve also has a textured surface that helps you maintain grip.
Features of Silicone Handle insulation rubber sleeve:
1. High-temperature resistance, up to 250 degrees.
2. The product material is soft and comfortable to the touch.
3. Non-sticky water, non-sticky oil, easy to clean.
Application range of Silicone Handle insulation rubber sleeve:
suitable for home kitchens, generally used in the baking industry such as bread, cake industry, and used in the use of ovens, microwaves, or refrigerators. It can be used at high temperatures to protect hands from high-temperature damage. It is comfortable to wear and can be improved. Work efficiency.
The advantages of Silicone Handle insulation rubber sleeve
The advantages of silicone handle insulation rubber sleeves are numerous. They are made of a durable and heat resistant material, which makes them ideal for use with hot tools. They also have a smooth surface, which makes them easy to grip. Additionally, they help protect the hands from burns.
Silicone insulation rubber sleeve is a heat-resistant, durable and slip-resistant material that is perfect for cooking and baking.
It has a smooth surface that makes it easy to grip, even in wet or cold hands.
The silicone insulation rubber sleeve is also dishwasher safe for easy cleaning.
It provides an extra layer of safety for your hands by protecting them from heat and cold.
China Handle insulation rubber sleeve factory, supplier, manufacturer
Meishun Silicone products is one of the leading Silicone tableware, Silicone daily necessities Manufacturers and Suppliers. Innovation is the driving force for us to establish a competitive advantage and is the key to our leading position in the fierce international market competition. We believe that innovation leads to development, and we continue to create new products to meet the needs of more customers.Our products can meet the needs of different customers. Welcome to choose Meishun Silicone products.
You can follow the link to see our facebook homepage.
Click on the link to go to our LinkedIn homepage.
You can also click the link below to enter our YouTube homepage to view.
Click on the link to go to our twitter.