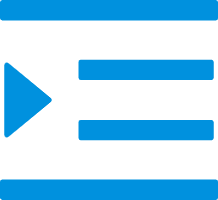 Silicone rubber products
More
Meishun Pet food carrying bag
A pet food carrying bag is a great way to store and transport your pet's food. The bag has a compartment for each type of food and a divider to keep different foods separate. The bag is also large enough to fit several cans or bags of food.
Pets nowadays have so many things to carry with them, from their food and water bowls to toys and beds. But what about their food? Most of us can only carry so much in our hands or on our backs, so it's helpful to have a pet food carrying bag. These bags come in all sorts of shapes and sizes, and they're designed to fit just about any pet's food and water bowls.
A pet food carrying bag is an essential accessory for anyone with a pet. The bag allows you to easily transport your pet's food and water without having to carry around bulky containers. There are many different types of bags available, each with its own unique features. Consider what is important to you when selecting a bag and find the perfect fit for your needs.
Features :
The bag is sturdy and can carry a lot of weight without tearing
The bag is waterproof and will keep the pet food dry
The bag has a shoulder strap for easy carrying
The bag is made of heavy-duty material that will last a long time
The bag has a zipper closure that will keep the food safe and secure
China Pet food carrying bag manufacturer, supplier, factory
Meishun is a professional supplier of pet food carrying bag, with good quality and low price. We sincerely recruit domestic and foreign agents. Pet food carrying bag products are exported to dozens of foreign countries and regions. Welcome to contact us for cooperation.
No matter from which point of view, we are the best choice. Welcome to choose Meishun Silicone products - is one of the leading Silicone tableware, Silicone daily necessities Manufacturers and Suppliers.