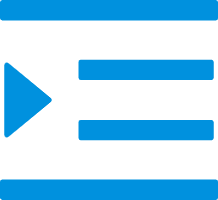 Silicone rubber products
More
Meishun Pet silicone food bowl
Do you have a dog or cat that loves to eat, but hates having their food messy? Introducing the silicone pet food bowl! These bowls are made from silicone and are dishwasher safe. They come in many different sizes and can be used for both small and large animals.
The pet silicone bowl is a product made of food-grade silica gel, which is an inorganic polymer colloidal material made by poly condensation of silicic acid.
There are many benefits to owning a pet silicone food bowl. They are durable, easy to clean, and can be customized to fit any pet's diet. Pet silicone food bowls come in different sizes and designs, so they can be the perfect addition to any home.
Features:
natural, non-toxic, harmless, non-corrosive, safe and environmentally friendly;
with texture, good hand feeling, strong elasticity, tear resistance, not easy to break;
anti-collision, non-slip, shock-proof, anti-scratch, abrasion resistance, temperature resistance -40℃--240℃, no deformation;
soft, beautiful, fashionable and generous. It can be washed with water to keep the appearance as bright as new forever;
it can be equipped with a variety of colors, supports a variety of brilliant colors, and can also be accompanied by a variety of fragrances.
China Pet silicone food bowl manufacturer, factory, supplier
Meishun is a professional supplier of pet silicone food bowl, with good quality and low price. We sincerely recruit domestic and foreign agents. Pet silicone food bowl products are exported to dozens of foreign countries and regions. Welcome to contact us for cooperation.