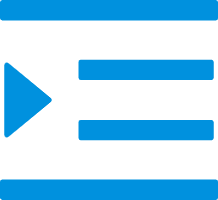 Silicone rubber products
More
Meishun Silicone choe cover
Silicone sleeves are generally made of rubber, soft and elastic, and are often used to protect digital products from accidental drops or wear. The color of the silicone sleeve is adjusted by adding a certain ratio of color paste to the silicone raw material.
As an accessory of electronic products, the main function of silicone sleeve is to protect the surface of the product from scratches and dirt.
The silicone material is transparent, soft, and elastic, and it is completely covered on the machine without affecting the control of the machine. In addition, the silicone sleeve is formed by the design of the mold, so the manufacturer will fully consider the maneuverability to ensure that the silicone sleeve does not need to be removed from the machine and reinstalled as often as a leather sleeve or cloth sleeve after it is put on the machine. This greatly facilitates the user. In addition, the material used in the silicone sleeve has very good inertness, will not react with any other acid-base products under normal conditions, and is waterproof, high-temperature resistant, and thermally insulated. Therefore, the silicone sleeve is a good protective device for protecting handheld electronic equipment. Such as mobile phones, tablets, MP4, etc.
Advantages:
Durable and long lasting
Non-toxic and eco-friendly
Easy to clean
Comes in a variety of colors to match any outfit
Made of durable and stretchy silicone material
China Silicone choe cover supplier, manufacturer, factory
Meishun Silicone products is one of the leading Silicone choe cover Manufacturers and Suppliers. Innovation is the driving force for us to establish a competitive advantage and is the key to our leading position in the fierce international market competition. We believe that innovation leads to development, and we continue to create new products to meet the needs of more customers.
Our products can meet the needs of different customers. Welcome to choose Meishun Silicone products - is one of the leading Silicone tableware, Silicone daily necessities Manufacturers and Suppliers.