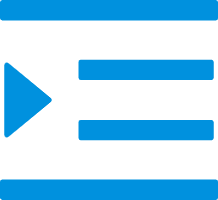 Silicone rubber products
More
Port:Dongguan, China

Size:Small

Material:Silicon

Packaging:Single

Production Capacity:50000PCS/Month

Feature:Environmental protection

Payment Terms:T/T, Western Union, Money Gram

Meishun is one of the leading manufacturers and suppliers of silicone tableware, silicone daily necessities, medical silicone products and silicone accessories in China. Our product quality has passed the international certification, and the price is affordable. Welcome to order our products.

Glass glue Silicone pad

Port:Dongguan, China

Size:Small

Material:Silicon

Packaging:Single

Production Capacity:50000PCS/Month

Feature:Environmental protection

Payment Terms:T/T, Western Union, Money Gram

Meishun is one of the leading manufacturers and suppliers of silicone tableware, silicone daily necessities, medical silicone products and silicone accessories in China. Our product quality has passed the international certification, and the price is affordable. Welcome to order our products.

China Silicone bags supplier
What is Glass glue Silicone pad?
A silicone pad is a thin, soft piece of silicone that is used as a glue stick. It is often used to attach small pieces of glass or other materials together.
Glass glue Silicone pad is a new type of adhesive for glass and other hard materials. It is a two-part adhesive that comes in a silicone pad form. The adhesive can be used on glass, acrylic, and other materials that are hard to adhere to. The silicone pad makes it easy to apply the adhesive, and it can be used in place of traditional adhesives.
Glass glue and silicone pads are great tools for repairing small holes in glass. The adhesive properties of the glue hold the pad in place, while the silicone helps to fill in any gaps. This is a quick and easy way to fix small broken pieces of glass without having to replace the entire piece.
How do I use a silicone pad?
There are a few things you should know about silicone pads before using them. First, they are non-stick and will not leave a residue on the skin. Second, they are reusable and can be washed in the dishwasher. Third, they are available in a variety of sizes to accommodate different body parts. Finally, silicone pads are comfortable to wear and do not require special care.
To use a silicone pad, first make sure that the surface you want to attach thepad to is clean and dry.
China Silicone pad factory, manufacturer, supplier - Meishun
To buy Glass glue Silicone pad, look for Meishun Plastic, a manufacturer specializing in the production of Glass glue Silicone pad. We have long-term cooperation agents in dozens of foreign countries and regions. At the same time, we welcome more new and old customers to cooperate with us, with many styles and low prices. Good quality, large quantity. For Glass glue Silicone pad, choose Meishun Plastic, the manufacturer of Glass glue Silicone pad. Your trust is our greatest motivation.