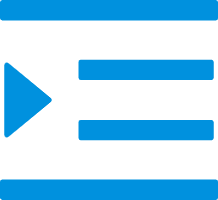 Silicone rubber products
More
Meishun Silicone soap storage box
What could be more frustrating than running out of soap while in the middle of a shower? Having to search through cluttered cabinets for that last bar just when you need it most. Well, thankfully, there's now a solution - a silicone soap storage box. These boxes come in a variety of shapes and sizes, so you can easily find the right one for your needs. They're also easy to clean, which is essential if you have kids using the bathroom.
The soap storage box is a must-have in any bathroom. Not only does it keep your soap neatly organized, but it also prevents them from taking up space on the counter. It's also a nice touch to have your favorite soaps close at hand.
Features of Silicone Storage Box:
Imported silica gel raw materials, environmentally friendly and healthy, non-toxic and odorless, stylish design and novel styles.  Using a partition design, it can properly protect makeup brushes of different shapes and sizes. It is a convenient box that allows makeup tools to be neatly stored.
Easy to clean, the base can be disassembled, and the silica gel can be taken out and cleaned directly.
Made of pure silicone, it is soft in texture, tear-resistant, and feels very elastic. Waterproof, non-sticky, and has super abrasion resistance and strong adhesion.
It is made of non-toxic and odorless one-piece silicone, flexible and elastic, not easy to break, bright, comfortable to the touch, tough and durable, as long as new.
China Silicone soap storage box supplier, factory, manufacturer
Meishun is a professional supplier of silicone soap storage box. The quality of silicone soap storage box has been certified by the country and the price is low. Welcome new and old customers to call and book in bulk.
Our products can meet the needs of different customers. Welcome to choose Meishun Silicone products - is one of the leading Silicone tableware, Silicone daily necessities Manufacturers and Suppliers.Innovation is the driving force for us to establish a competitive advantage and is the key to our leading position in the fierce international market competition. We believe that innovation leads to development, and we continue to create new products to meet the needs of more customers.