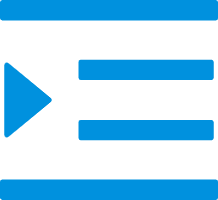 Silicone rubber products
More
What is Environmentally friendly Silicone strap?
Silicone is a durable, environmentally friendly material that can be used to create a variety of products. Some examples include silicone straps, silicon wristbands, and silicone keychains. These products are resistant to water and oil, making them perfect for everyday use. Additionally, silicone is non-toxic and does not contain harmful chemicals.
Silicone straps have always been loved by everyone, and silicone is the preferred material for smartwatch straps. I believe everyone has seen that many athlete watches and children's smartwatches use silicone straps, because silicone watch straps are resistant to wear and tear. , High temperature resistance, non-deformation, non-toxic, tasteless, no side effects to the human body and other characteristics and softness, non-cracking, long service life, non-irritating to the skin and other advantages.
Advantages:
The silicone strap is environmentally friendly because it is made from 100% silicone.
It is durable and long lasting, so you can wear it for years without it breaking or wearing down.
The strap is soft and flexible, so it is comfortable to wear and fits snugly against your skin.
It is easy to clean, just wash with soap and water and it will be good as new.
The silicone strap is non-toxic and safe for people of all ages to wear.
China Silicone strap factory, supplier, manufacturer
Meishun is a professional supplier of environmentally friendly Silicone strap, with good quality and low price. We sincerely recruit domestic and foreign agents. Environmentally friendly Silicone strap products are exported to dozens of foreign countries and regions. Welcome to contact us for cooperation.
Our products can meet the needs of different customers. Innovation is the driving force for us to establish a competitive advantage and is the key to our leading position in the fierce international market competition. We believe that innovation leads to development, and we continue to create new products to meet the needs of more customers.